Fully Funded: Help Guard the Health of 376 Children and Their Families
---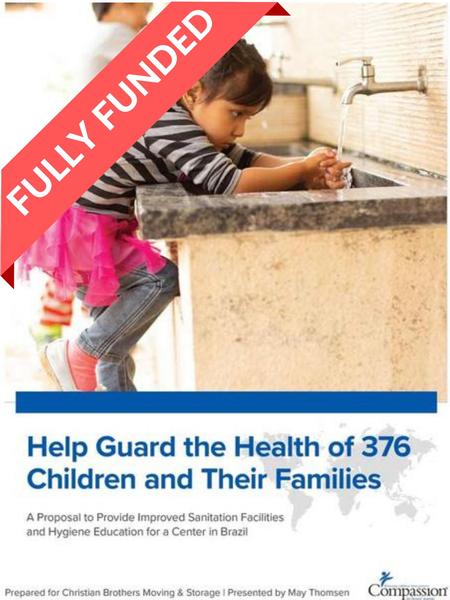 Compassion is committed to releasing children from poverty in Jesus' name. With just under 385 million children globally living in extreme poverty (less than $1.90 per day)
,
1 the task is urgent and demands action. Compassion currently partners with like-minded
frontline
churches in 25 countries to try to improve the long-term outcomes for more than 2 million children. All children registered with Compassion benefit from being known, loved and protected. They receive Christ-centered guidance, health checks and supplemental nutrition, and they participate in academic lessons and recreational activities. Through a relationship with a local church and a caring sponsor, a child is able to discover his or her true value in God's sight.
Sometimes, in order to provide children with the best opportunity to thrive, a center or group of centers will request funding for a special project — to build improved sanitation facilities or drill a well, to build and furnish classrooms, or to offer vocational training. These are just a few examples of the critical interventions that help ensure the health, safety and outlook for children registered with Compassion.
This is where you come in! A gift to construct much-needed new restroom facilities, hand-washing stations and a multi-purpose room, and to provide special training in healthy hygiene practices, will help reduce the effects of poverty at one of our centers in Brazil by decreasing sanitation-related illnesses and dental diseases. Thank you for prayerfully considering this proposal to make an incredible difference in the lives of 376 children.
Read More
Go Back